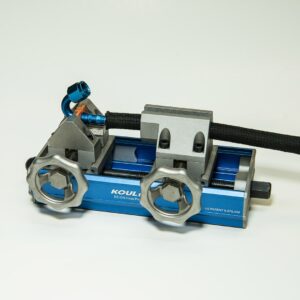 EZ-ON Hose Press Model 409B
Installs 1/4″ to 1″ hose.
Vise holds straight and angled fittings.
Includes custom carrying case.
— Free shipping in the continental United States
— International orders: Please contact us to place an order.
* NEW 409B model in stock with stronger drive train and more travel.
* For 1 to 2 inch sizes, go to the EZ-ON Hose Press 454 page.
US PATENT 9,878,429
$

329.00
Select options