Koul Tools was founded in 2005 by Dick Raczuk after being fed up with stabbing his fingers on braided, stainless steel hose. Upon learning that no tool existed for assembling AN fittings, he designed a simple capsule with a funnel for feeding the frayed ends into the fitting. Local boaters and hot rodders were amazed at how well it worked and soon the phrase – "Now that's a cool tool" – became commonplace.
A self-described "hands-on guy", Dick has been restoring hot rods and classic cars for over 50 years. His specialty plumbing tools were inspired by finding better ways to plumb his Graham Hollywood and Packard Coupe. Dick has an expertise acquired from a lifetime of mechanical engineering and car restoration projects. His monthly "Shop Tips" articles were featured in the Metal Shapers publication.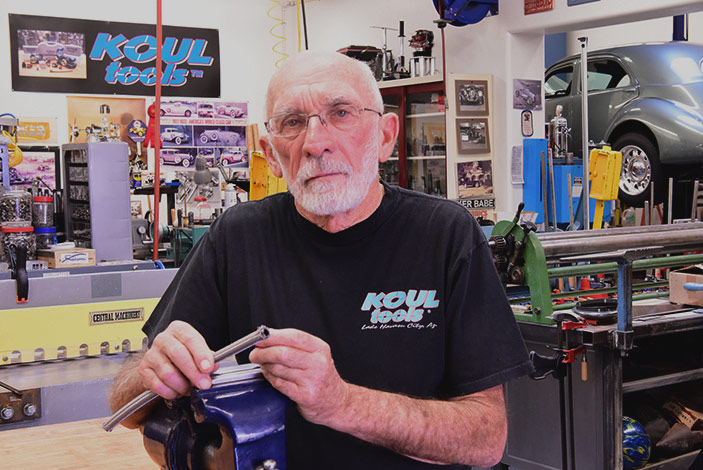 ""When it comes to solving mechanical problems, an elaborate solution is often easier to come up with than a simple one. We strive for the simple one." "
– Dick Raczuk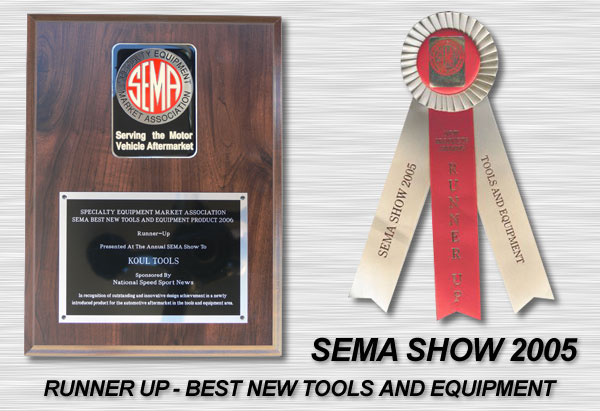 "You've provided eloquent solutions to some of the most frustrating aspects of working on the cars we all love. As a tooling / design guy of 25 years who came up under experienced toolmakers like yourself, I'm impressed. I just wanted to say thanks for applying the craft to eliminating a ton of future frustration! Thanks!"
– Jim Prichard
Prior to Koul Tools, Dick was the owner of two industry-leading companies. Kerker Exhausts was the #1 supplier of motorcycle exhausts in the world and Kendick Engineering was the #1 supplier of go kart headers and exhausts. Magazines claimed that Kerker had half the sales of exhausts in the USA while the other 45+ manufactures had the other half. The Kerker exhaust was one of the few aftermarket products that was allowed on factory racing equipment. Kerker was also a top-rated Toyota and GM supplier with 200,000 parts per year. Kendick supplied Honda with specialized tools for their motorcycles and cars.