We solve hose assembly and hard line sealing issues for the automotive, industrial, marine, motorcycle, and aircraft industries. Our innovative plumbing tools and tech tips save time, frustration, and bloody fingers.
Our company was formed in 2005 in Lake Havasu City, AZ by Dick Raczuk—a self-described "hands-on guy." Dick has been restoring hot rods for over 50 years. His specialty plumbing tools were inspired by finding better ways to plumb his Graham Hollywood and Packard Coupe. This resulted in three game-changing products:
AN Hose Assembly Tool – A patented tool that funnels frayed ends of stainless steel hose into the fitting. Runner up in the best new tools category at SEMA 2005.
EZ-ON Hose Press – One of a kind portable, push-lock hose assembly tool. Used by automotive and commercial plumbing professionals.
Surseat Flare Lapping Tool – Brand new to the market. The first ever lapping tool for flared hard lines. It allows the tube to seat with the fitting.
In addition to creating useful, time-saving tools for car, motorcycle, boat, and aircraft mechanics and hobbyists, Dick has discovered numerous plumbing solutions and shop tips that he loves to share with fellow do-it-yourselfers. He wrote a monthly "Shop Tips" feature for the Metal Shapers publication.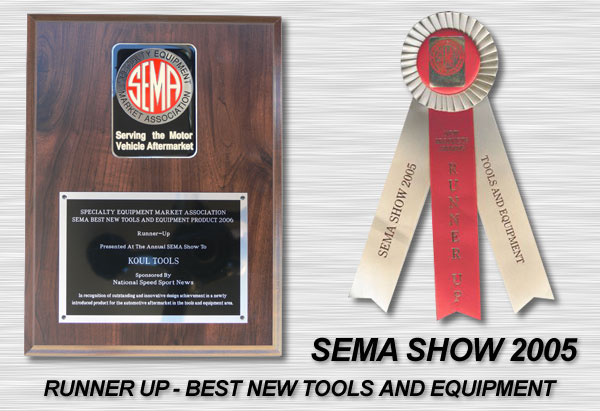 "You've provided eloquent solutions to some of the most frustrating aspects of working on the cars we all love. As a tooling / design guy of 25 years who came up under experienced toolmakers like yourself, I'm impressed. I just wanted to say thanks for applying the craft to eliminating a ton of future frustration! Thanks!"
– Jim Prichard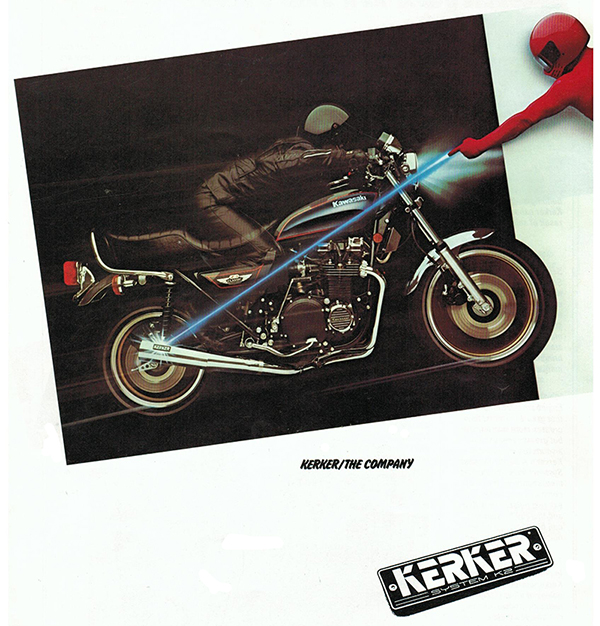 Prior to KOULtools, Dick was the owner of two industry-leading companies. Kerker Exhausts was the #1 supplier of motorcycle exhausts in the world and Kendick Engineering was the #1 supplier of go kart headers and exhausts. Magazines claimed that Kerker had half the sales of exhausts in the USA while the other 45+ manufactures had the other half. The Kerker exhaust was one of the few aftermarket products that was allowed on factory racing equipment. Kerker was also a top-rated Toyota and GM supplier with 200,000 parts per year. Kendick supplied Honda with specialized tools for their motorcycles and cars.
Recently, Dick formed the non-profit Havasu Deuces organization with two others that benefits the local high school sports and activities programs. Each year they organize the Havasu Deuce Show held in early March that attracts hundreds of 1932 Fords.